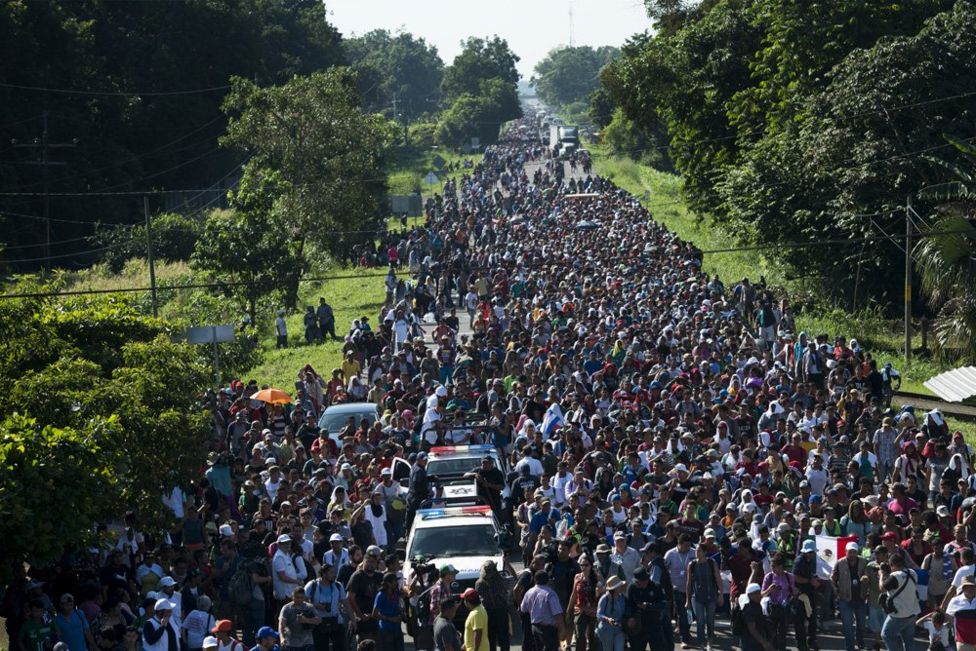 (Photo courtesy of BBC)
Illegal Alien Invaders Coming To Take The North
https://freedomoutpost.com/illegal-alien-invaders-coming-to-take-the-north/
SUZANNE HAMNER — OCTOBER 21, 2018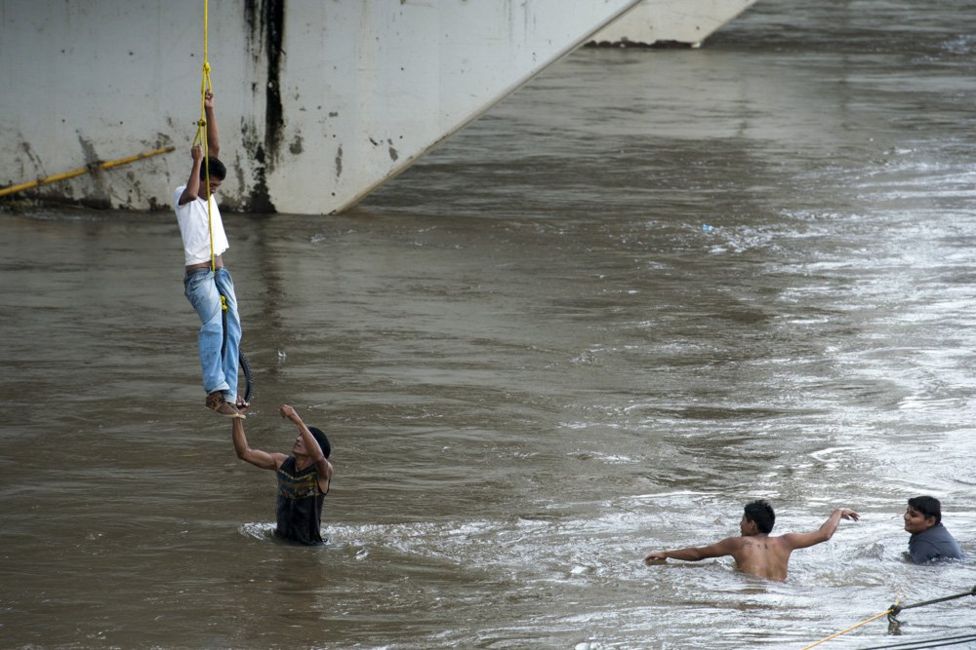 It doesn't matter what their background is, criminal or not, turn them away with the appropriate amount of force needed to do so. There is no entitlement for anyone to enter any sovereign nation illegally. If they want entry, they can go through the proper channels or sit at the border with no food, no water and no shelter until they get the message to return to their country of origin and apply through legal means. Then, the application will be considered.
"We are coming to take the North." That doesn't sound like immigrants fleeing persecution, oppression, or violence against them because of ethnicity. It sounds like the chant of an army intent on invading another sovereign nation in order to subdue it.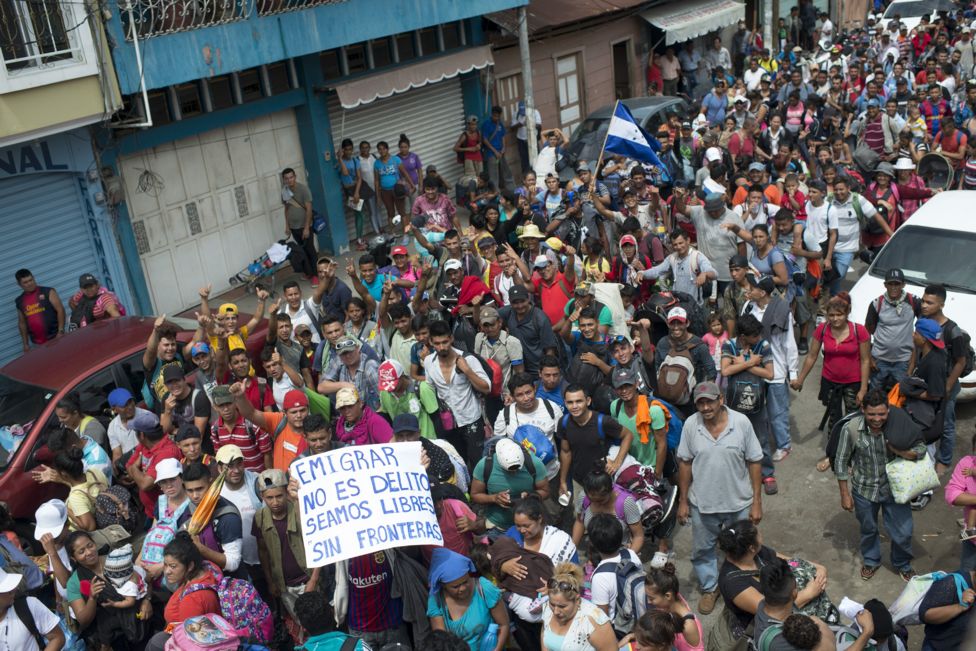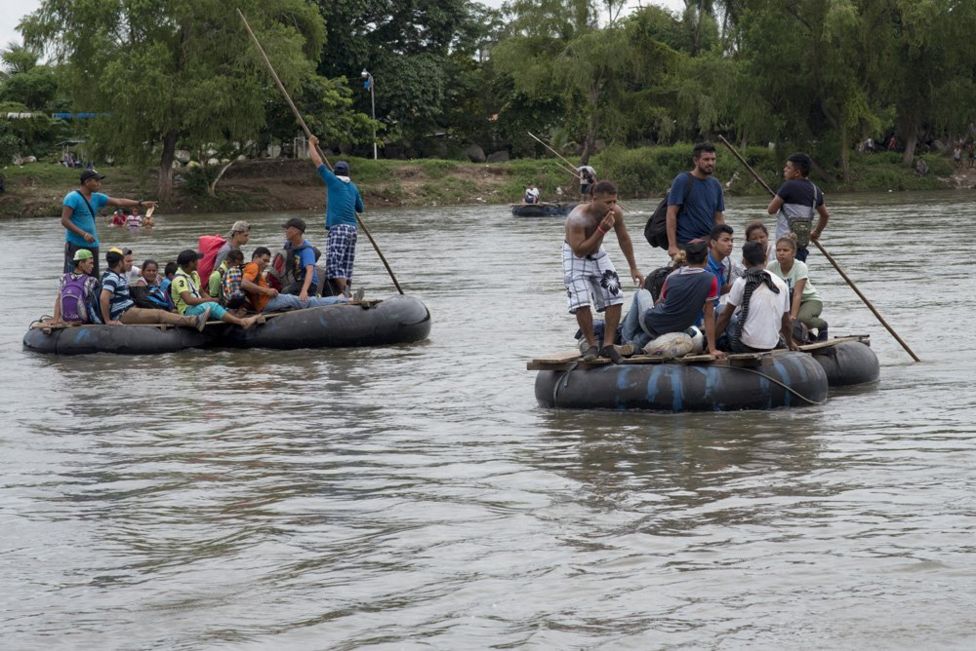 If you look at the videos being posted by RT and Infowars.com, how many women and children can you pick out in the group of thousands of men tearing down the fence along the Mexico/Guatemala border? Several were watched and only men could be found. Of course, that could be the cameraman videoing for effect; doubt it. The Washington Times story contained interviews with some of the illegal alien invader women who reported children having difficulty because of the large crowd on the bridge. Moreover, what did they wave all over the place at the Mexico border with Guatemala? It was flags from their nation of origin.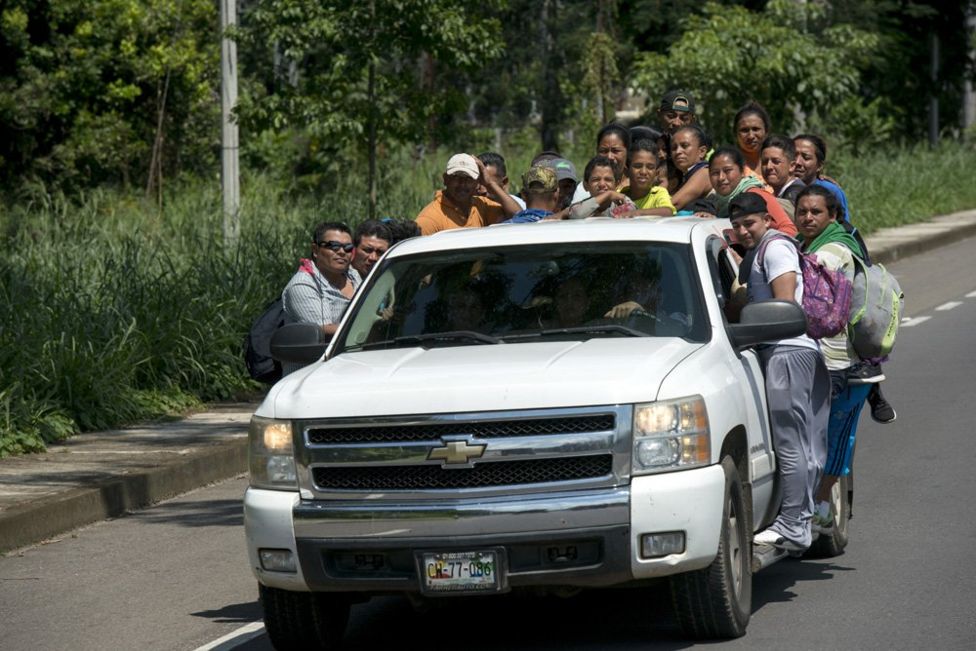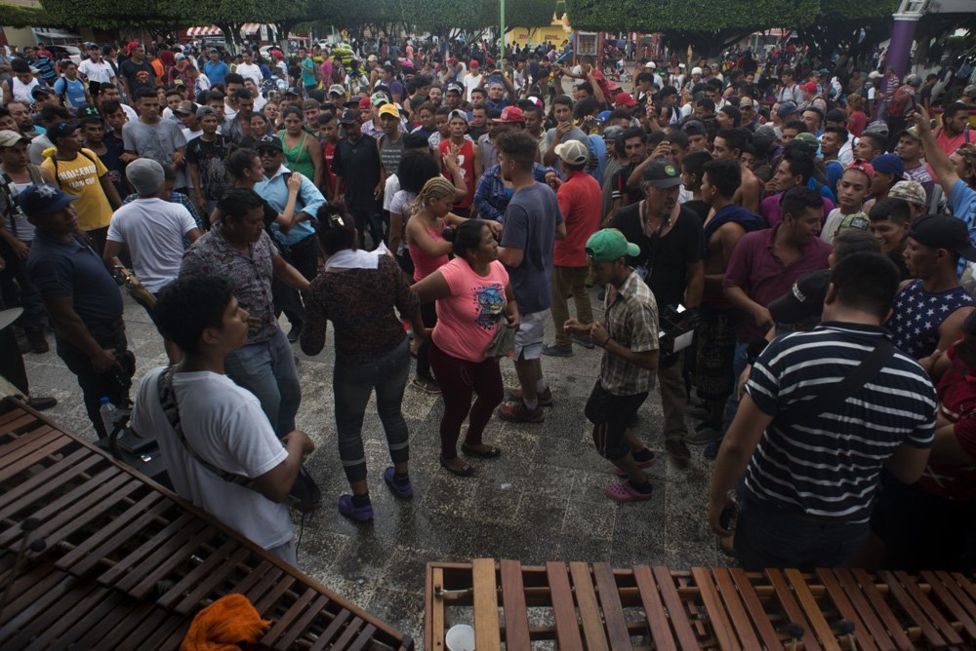 Many media outlets report that Trump is sending US military troops to the US/Mexico border in an attempt to stop the entry of the thousands of illegal alien invaders. In preparation of the illegal alien invaders arrival, voter registration and absentee ballots, with the designation "citizen" already marked, are being sent to the border in Texas. And, naturally, the United Nations, the organization that despises the US, has called for both Mexico and the US to "respect migrants."
Who should replace Nikki Haley as our ambassador to the U.N.?
The U.N. special investigator on the human rights of migrants has a message for the Mexican and U.S. governments: Respect the human rights of every person on the caravan heading from Central America and consider each case individually.
Felipe Gonzalez Morales told a news conference at U.N. headquarters in New York on Friday that "there cannot be massive collective expulsions, for instance, in violation of international law."
Some 3,000 migrants are currently trying to enter Mexico from Guatemala and hope to get to the U.S.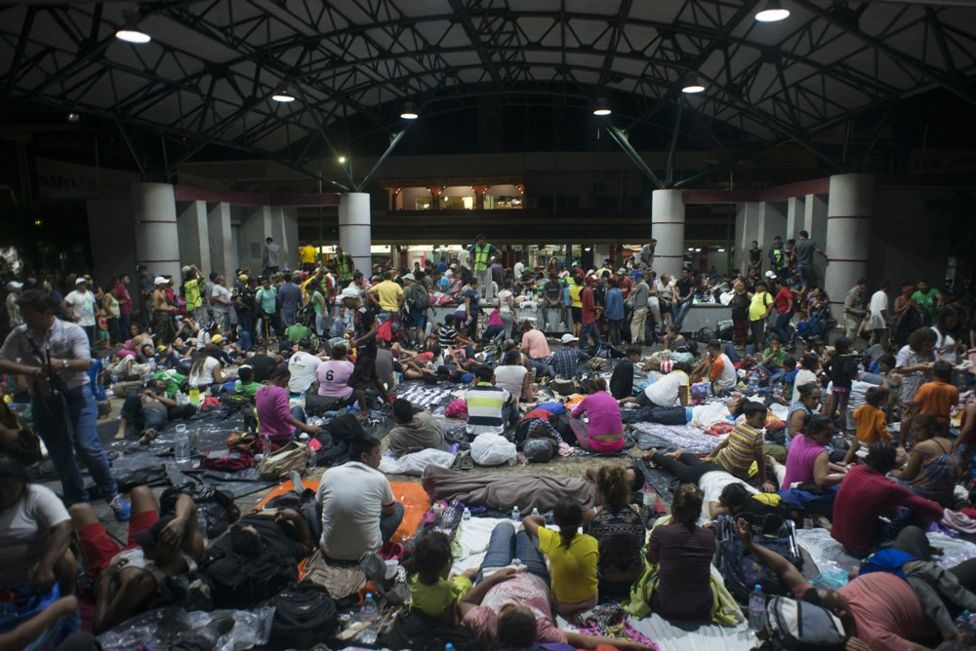 Gonzalez said that in destination countries there has been a trend toward "xenophobia" which has left many migrants fearing to go into public spaces or tribunals "for fear of being attacked or not taken seriously."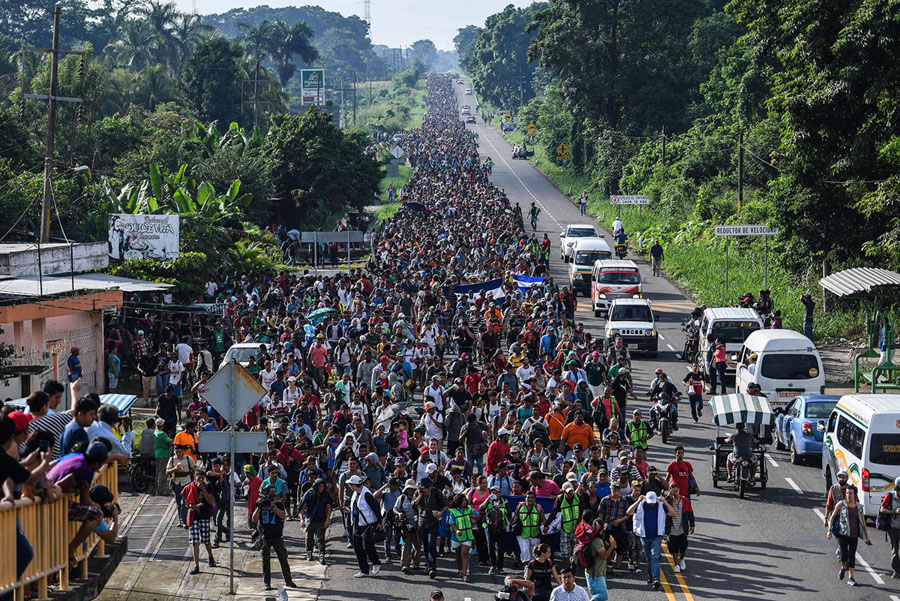 (Photos courtesy of The Atlantic)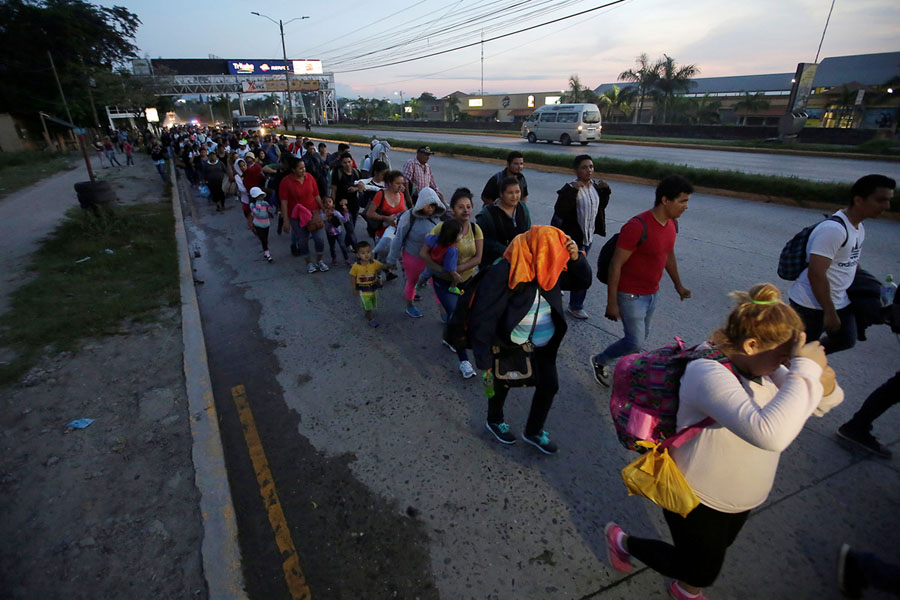 So, Gonzales calls all American citizens who expect the government to enforce immigration laws as trending toward "xenophobia". He "suggests" the governments of Mexico and the US to "respect the human rights" of illegal alien invaders and "declares" that neither can engage in "massive collective expulsions, … , in violation of international law." International law does not apply when it comes to countries enforcing their own sovereign laws and when any activity is a threat to national security. He also suggests that both US and Mexico establish channels for "regular migration." Go suck a lime Gonzales – there is no "regular migration" when it comes to crossing borders of sovereign nations. When that happens outside accessing proper channels, it is called illegal alien invasion, which all nations can repel with as much force as is needed.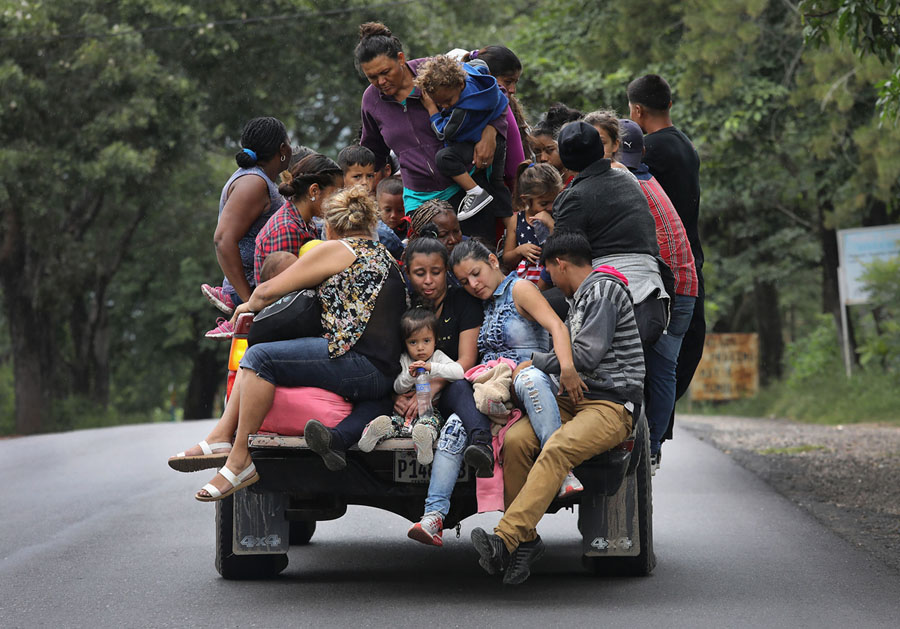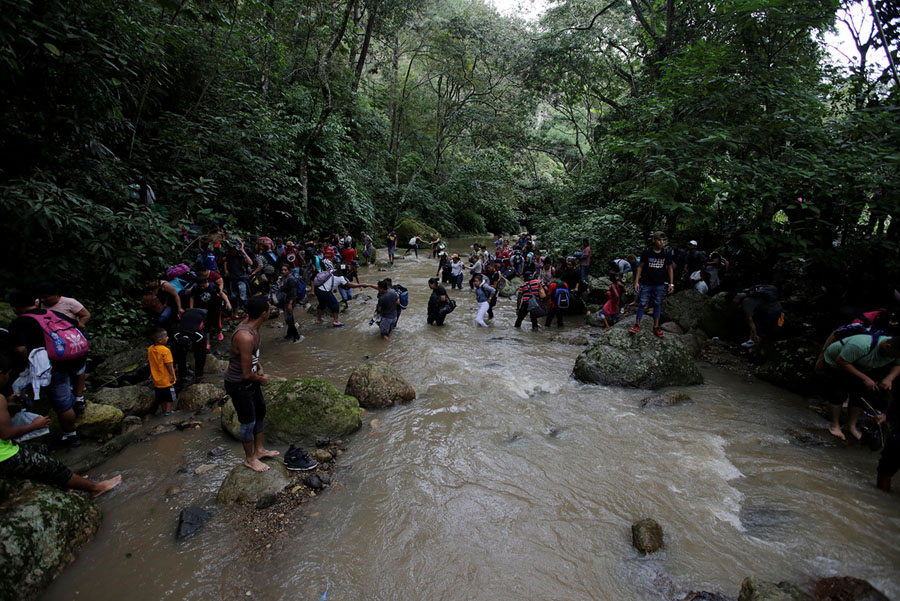 This is all the evidence needed to justify the dismantling of the United Nations and the expulsion of their "delegates" from US soil.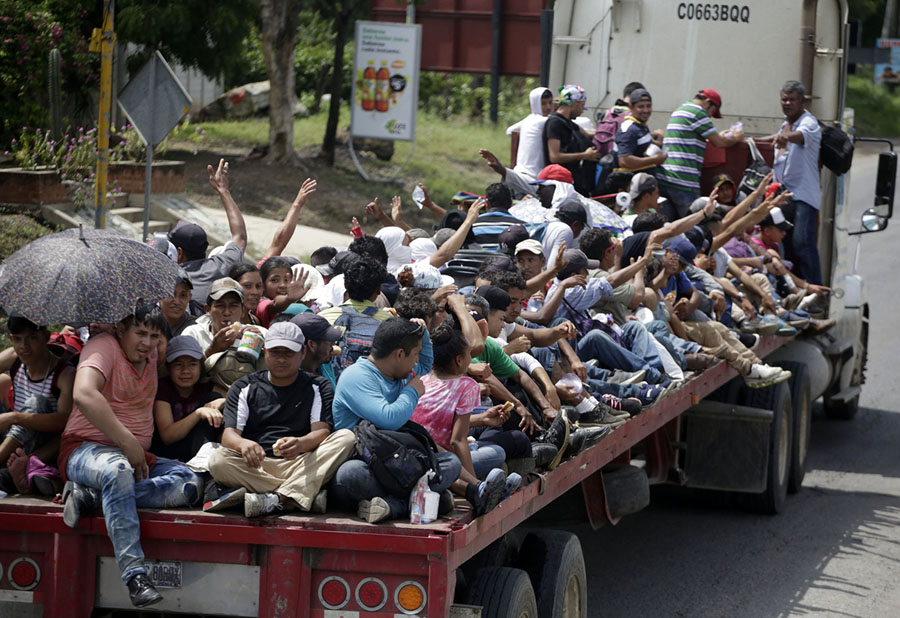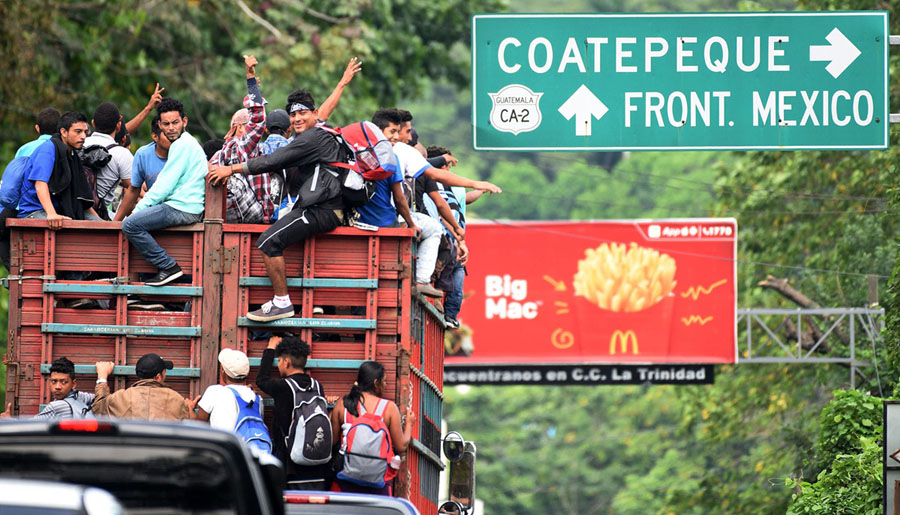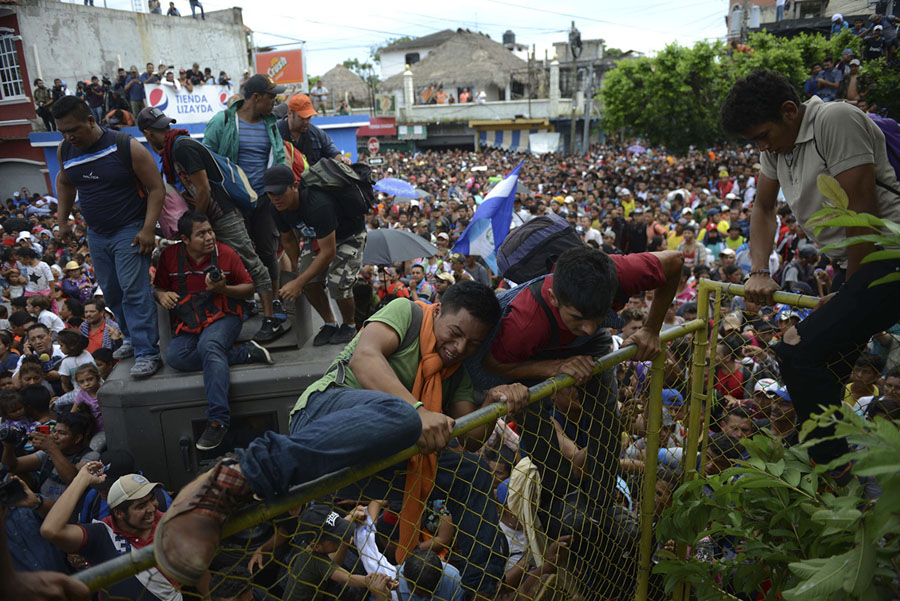 Hondurans crossing into Mexico to come to America!!!
Wake up you sleepers, this is the real deal, and they must be stopped.