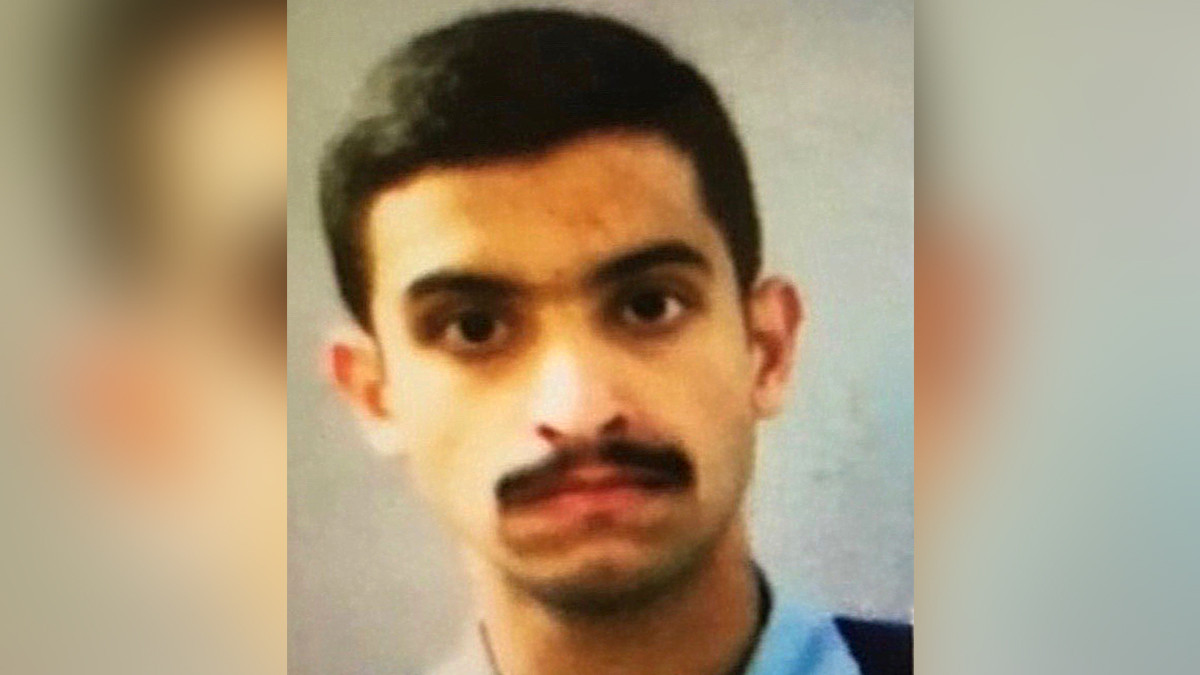 Story also viewed on deplorablesunite's blog
Gunman who opened fire at Naval Air Station Pensacola was Saudi Arabian flight student
by Zachary Halaschak
December 06, 2019 12:53 PM
Updated Dec 06, 2019, 04:33 PM
https://www.washingtonexaminer.com/news/man-who-shot-up-naval-air-station-pensacola-was-a-saudi-aviation-student
The suspect who killed three and wounded several others at the Naval Air Station Pensacola in Florida was an aviation student from Saudi Arabia.
Officials are investigating Friday's shooting to determine if it was terrorism-related. The suspect was a foreign national named Mohammed Saeed Alshamrani from Saudi Arabia who was in the United States for flight training.
image.png
The U.S. Navy confirmed that the gunman and two other people were killed in the mass shooting, which took place in one of the base's classrooms. Eight people were transported to the hospital where an additional victim died.
Two of those wounded in the shooting were deputies who engaged in a shootout with the man. One was shot in the arm and another in the knee, but both are expected to survive. The gunman was killed shortly before 8 a.m. by other responding law enforcement officers.
President Trump is monitoring the situation. He said in a tweet that he received a full briefing on the shooting and has spoken with DeSantis.
"My thoughts and prayers are with the victims and their families during this difficult time. We are continuing to monitor the situation as the investigation is ongoing," he said.
Trump also said he spoke with Saudi Arabia's King Mohammed bin Salman who called to offer his sympathies after the attack.
"King Salman of Saudi Arabia just called to express his sincere condolences and give his sympathies to the families and friends of the warriors who were killed and wounded in the attack that took place in Pensacola, Florida," Trump said.
"The King said that the Saudi people are greatly angered by the barbaric actions of the shooter, and that this person in no way shape or form represents the feelings of the Saudi people who love the American people," he added.
Speaking at the White House Friday afternoon Trump also briefly noted the call from King Salman.
Trump said the king told him that "the Saudi people are greatly angered by the barbaric actions of the shooter and that this person in no way, shape or form represents the feelings of the Saudi people, who love the American people so much."
Trump didn't offer any further details on the motive or the suspect but said that investigators are "getting to the bottom of it."
Republican Sen. Marco Rubio of Florida also issued a statement over Twitter after the news about the suspect's nationality.
"It's possible today's attack at Naval Air Station Pensacola was motivated by a personal grievance & not ideology, but it has many of the markings of an act motivated by international terrorism. We will know more very soon," Rubio said.
NAS Pensacola has more than 23,000 military and civilian employees. It is one of the county's oldest stations and home to the Blue Angels flight demonstration team.