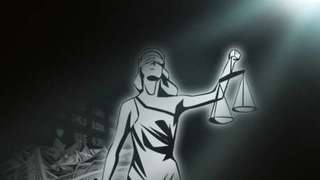 CEO Departures Begin 2020 at Record Pace
Paul Ausick, 24/7 Wall Street
https://markets.businessinsider.com/news/stocks/ceo-departures-begin-2020-at-record-pace-1028903688
Feb. 13, 2020, 07:25 AM
The number of U.S. chief executive officers who lost or left their jobs in January set a monthly record of 219, more than any other month since outplacement firm Challenger, Gray & Christmas began tracking the data in 2002. The previous record was 172 departures in October of last year.
The January total was 39.5% higher year over year, and the month-over-month total was 37% higher than December's total of 160. The fourth-quarter 2019 total reached an all-time record 480. The January number is already nearly half that record total.
In all of 2019, a total of 1,640 CEOs left their jobs, a surge of nearly 13% from the prior year's total of 1,452. Of the 2019 total, three were due to allegations of sexual misconduct. In 2018, 11 CEOs left their jobs following allegations of sexual misconduct.
Vice president Andrew Challenger noted: "January is typically a busy month for CEO turnover, as companies make leadership changes after assessing business conditions at the end of the fiscal year. January is the beginning of the fiscal year for many companies, and a good time to make decisions about the direction of the company."
The average age of a departing CEO in January was 55.7 years, compared to an average age of 60.7 among 2019's departing chiefs. The average tenure of these CEOs was 10.6 years last month, compared with 11.6 years in January 2019.
Of the CEOs who departed in January, 49 retired and 16 found new opportunities. According to Challenger data, the most frequent reason for a CEO departure in January was stepping down to a different position in the company. A total of 79 CEOs "stepped down" last month.
Andrew Challenger commented: "Most companies are holding on to their CEOs in some capacity, whether they transition to the Board, remain in a consulting role, or lead a different area of the business. This suggests that while a record number of CEOs are leaving that post, the vast majority of companies are generally happy with their performance."
The number of departing CEOs who were replaced by outsiders totaled 107 in January. In 2019, the full-year total was 784. By gender, 35 women replaced men in the top job, while 21 men replaced women and 13 women replaced other women. Men replaced men 129 times in January, and 24.2% of all new CEOs named last month were women. Note that most of the highest paid CEOs last year were men.
The government/nonprofit sector experienced 41 CEO changes in January, up from 29 in the same month a year ago.
In the technology industry, 35 CEOs left their positions last month, compared with 10 in January of 2019 and 16 in December last year. For all of 2019, CEO departures in the industry rose by 42% compared to 2018.
According to Challenger, just one CEO was terminated in January, while scandals forced out three CEOs in the month.
California companies saw the highest number of CEO changes last month with 35, nearly double the number replaced in December. Companies in New York saw 17 CEO departures last month, while Texas and Massachusetts each reported 14 changes in January.
——————————
The following is a partial list of confirmed departures:
Since the First of 2020, the following CEOs have departed, or will soon depart:
The CEOs of the following have stepped down:
Altria – Howard Willard
Aurora Cannabis – Terry Booth
Bed & Bath Bodyworks – Les Wexner
Credit Suisse – Tidjane Thiam
Disney – Bob Iger, Kevin Mayer
Ebay
Fastly – Artur Bergman
Harley Davidson – Matt Levatich
Hinge
Hulu – Randy Freer, Kelly Campbell,
IBM – Ginni Rometty
JUUL
L Brands – Les Wexner
LinkedIn – Jeff Weiner (June 2020)
Mastercard – Ajay Banga (2021)
Match Group – Mandy Ginsberg
Medmen – Adam Bierman,
MGM
Bill Gates Microsoft/Berkshire Hathaway
Nestle
Nissan
Ok Cupid – Mandy Ginsberg
Outdoor Voices – Tyler Haney
Salesforce – Keith Block
Tinder – Mandy Ginsberg
T-Mobile – John Legere (May 2020)
Uber Eats
Victoria Secret – Les Wexner
Vlocity
Volkswagen
Wework