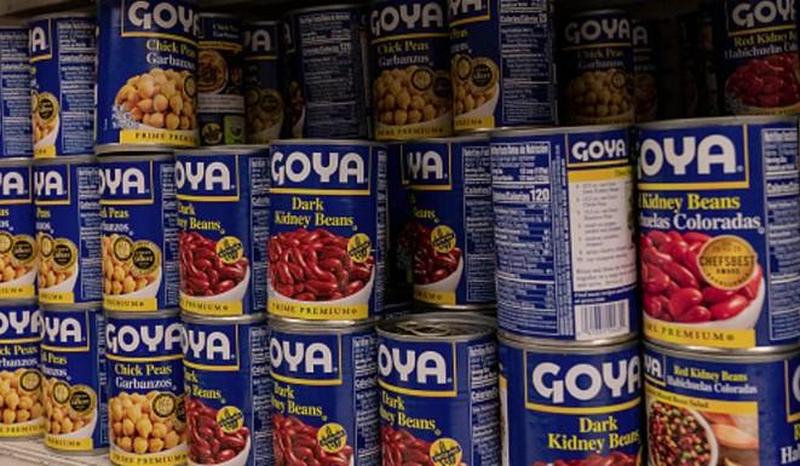 The Left's "Boycott" Of Goya Has Backfired Spectacularly As Conservative Customers Clean Out Store Shelves
Profile picture for user Tyler Durden
by Tyler Durden
Mon, 07/13/2020 – 08:46
https://www.zerohedge.com/political/lefts-boycott-goya-has-backfired-spectacularly-conservative-customers-clean-out-store
In what is turning into a spectacular backfire, Goya products are being cleaned out of grocery store shelves in what is being dubbed the "Chick-Fil-A" effect by The Daily Wire.
Namely, leftists have called for a boycott over the brand after its CEO publicly praised President Donald Trump. Instead, conservatives took matters into their own hands and are reportedly buying more Goya products than they normally would to show support for the company, its CEO and the President. It's being called a "Buy-Cott".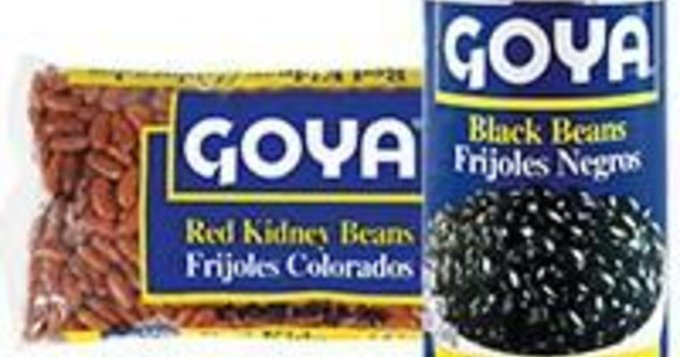 Mark R. Levin
@marklevinshow
Go out today and buy your Goya foods
Goya Foods CEO "not apologizing" for praising President Trump
Family company's top exec, Robert Unanue, calls an anti-Trump Goya boycott an attempt at "suppression of speech."
cbsnews.com
11:17 AM · Jul 11, 2020
49.5K
15.8K people are Tweeting about this
It began when radio host Mike Opelka began encouraging people on Twitter to buy $10 worth of Goya products to turn around and donate to their local food bank.
Profile photo, opens profile page on Twitter in a new tab
Marco Rubio
@marcorubio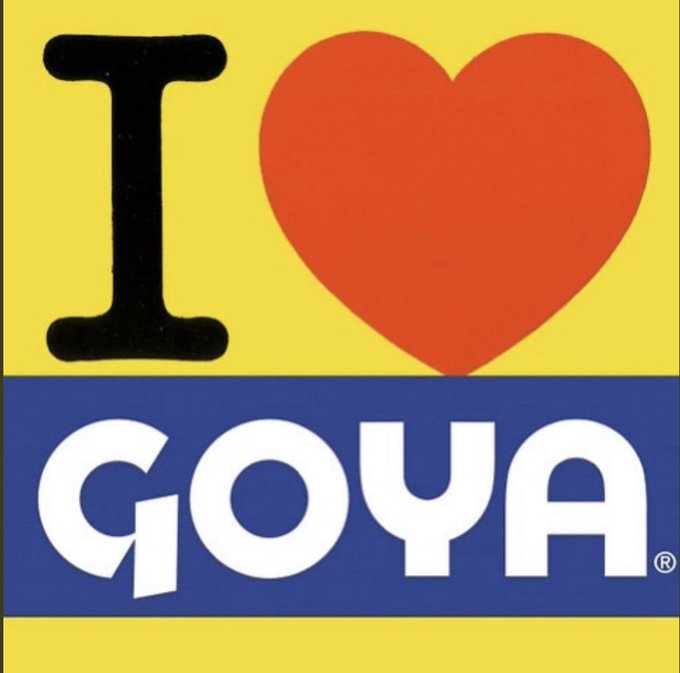 Most of these people fronting about a #GOYABOYCOTT either don't use @GoyaFoods anyways
And most of the ones who do will cave by #NocheBuena
Image
10:54 AM · Jul 11, 2020
3.1K
2.1K people are Tweeting about this
The Goya Foods Boycott
#BoycottGoya takes off after CEO's Trump praise
Calls for Goya Foods Boycott Surface After CEO Praises Trump
He Tweeted: "My brother came up with a terrific idea and I am encouraging all to join me in purchasing $10 worth of Goya Foods products and donating them to your local food bank. Let's push a BUY-cott, not a boycott. Let's show the #Goyaway people what compassion can do."
Other conservative voices joined in:
And this weekend a GoFundMe effort was launched to feed the hungry using only Goya products. It has raised over $43,000 so far.
Casey Harper, who started the GoFundMe, said: "I'm not surprised we have raised so much because people are tired of having to walk on eggshells in political discourse. Also, Americans are fundamentally generous people, so a chance to feed the hungry and stand up to cancel culture was an easy win."
Recall, three days ago, we reported that the Goya CEO "refused to apologize" for his comments praising President Donald Trump. As a result, many liberals announced they were boycotting his company.
By last Thursday evening, "Goya," #BoycottGoya and #Goyaway were trending topics on Twitter.
.@GoyaFoods has been a staple of so many Latino households for generations.
Now their CEO, Bob Unanue, is praising a president who villainizes and maliciously attacks Latinos for political gain. Americans should think twice before buying their products. #Goyaway https://t.co/lZDQlK6TcU
Goya's CEO joined other Hispanic leaders at the White House on Thursday to take part in the Administration's "Hispanic Prosperity Initiative" to promote economic and educational efforts.

"It's suppression of speech," he told "Fox & Friends" hosts Friday.
"In 2012, 8 years ago, I was called by Michelle Obama to Tampa and they were mentioning to launch a 'MyPlate' thing, it's putting the nutritional pyramid into a plate of portion control. They wanted to approach the African American community, Hispanic community to eat more nutritionally. So, they called on us as the most recognized Hispanic brand in the United States and I went."
He continued, "I went to the White House later and I introduced Hispanic Heritage Month, President Obama. And, so, you're allowed to talk good or to praise one president, but you're not allowed, when I was called to be part of this commission to aid in economic and in educational prosperity, and you make a positive comment, all of a sudden that's not acceptable."
Recognizing the existence of a double standard between the public's view of working alongside the different administrations, he added, "So, you know, I'm not apologizing for saying, and especially if you're called by the President of the United States, you're gonna say 'no, I'm sorry, I'm busy. no, thank you.' I didn't say that to the Obama's and I didn't say that to President Trump."