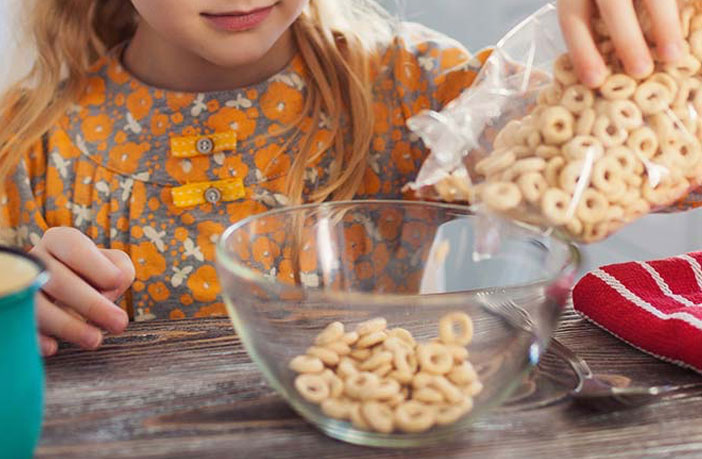 Roundup ingredient found in Cheerios, Quaker Oats, and other cereals
By Editor August 16, 2018
http://www.theeventchronicle.com/editors-pick/roundup-ingredient-found-in-cheerios-quaker-oats-and-other-cereals/
Days after a California jury awarded a school groundskeeper more than $289 million in damages after he claimed Monsanto's best-selling weedkiller Roundup gave him cancer, the controversial ingredient – glyphosate — has been detected in popular kids' breakfast cereals, including Cheerios, Lucky Charms and Quaker Old Fashioned Oats, according to an activist group.
Lab tests conducted by the left-leaning Environmental Working Group (EWG), a nonprofit advocacy group that specializes in toxic chemicals and corporate accountability, indicated almost three-fourths of the 45 food products tested detected high levels of glyphosate, which has been identified as a "probable carcinogen" by the World Health Organization in 2015.
But makers of the foods EWG tested said they and their suppliers operate within U.S. government safety guidelines and dismissed the group's findings as irrelevant.
However, many EWG scientists consider levels higher than 160 parts per billion of glyphosate above the safety threshold for children.
What's more, about one-third of the 16 samples made with organically grown oats also had glyphosate, but at levels below EWG's benchmark.
Popular children items, including General Mills' Cheerios Toasted Whole Grain Oat Cereal, Lucky Charm's, Kellogg's Cracklin' Oat Bran and Quaker's Old Fashioned Oats, all had levels exceeding EWG's safety guidelines.
But while those products exceeded the EWG's threshold, they still fall within the EPA's regulations, many food brands said.
In a statement to FOX Business regarding the report, a General Mills' spokesperson says, "Our products are safe and without questions they meet regulatory safety levels."
"The EPA has researched this issue and has set rules that we follow as do farmers who grow crops including wheat and oats. We continue to work closely with farmers, our suppliers and conservation organizations to minimize the use of pesticides on the crops and ingredients we use in our foods," General Mills added.
Quaker also released a statement following the report, saying it does not add glyphosate during any part of the milling process," and "glyphosate is commonly used by farmers across the industry who apply it pre-harvest." Kellogg's issued a similar statement, saying its food is safe and they follow the EPA's strict standards for safely levels of these agricultural residues "and the ingredients we purchase from suppliers for our foods fall under these limits."
The report come days after a jury at the Superior Court of California awarded $289 million in damages to Dewayne "Lee" Johnson, a San Francisco school groundskeeper that claimed Roundup caused him to developed non-Hodgkin lymphoma after using the spray for more than two years.
Jurors concluded that Monsanto's Roundup and Ranger Pro products did present a "substantial danger" to Johnson and that the company, which is now owned by Bayer, knew or should have known about the potential risks of the products posed.
Johnson's case is the first of a long list of about 4,000 people looking to sue the weed-and-seed maker for similar allegations.
Monsanto, however, says it plans to appeal the court's decision and the verdict "does not change the fact that more than 800 scientific studies and reviews – and conclusions by the U.S. Environmental Protection Agency, the U.S. National Institutes of Health and regulatory authorities around the world – support the fact that glyphosate does not cause cancer, and did not cause Mr. Johnson's cancer."
In response to EWG's report, a Monsanto spokesperson said, "Even at the highest level reported by the EWG (1,300 ppb), an adult would have to eat 118 pounds of the food item every day for the rest of their life to reach the EPA's limit."
"Of course, nobody eats close to that much food! Using oatmeal as an example, 118 pounds would equal 228 servings or 3,658 percent of the daily recommended intake of fiber. These numbers translate to 9 ½ servings every hour without sleep for a person's entire life," Monsanto said.
Yet, Olga Naidenko, Ph.D., and senior science adviser for the EWG, says the bottom line is that glyphosate does not belong in children's food and that recent biomonitoring studies show detectable levels of the ingredient in people's urine, which likely comes from dietary exposure.
"And tests show that glyphosate levels in American's bodies have been rising over time," she says.